Branch End of Season Awards Fun Day
Branch End of Season Awards Fun Day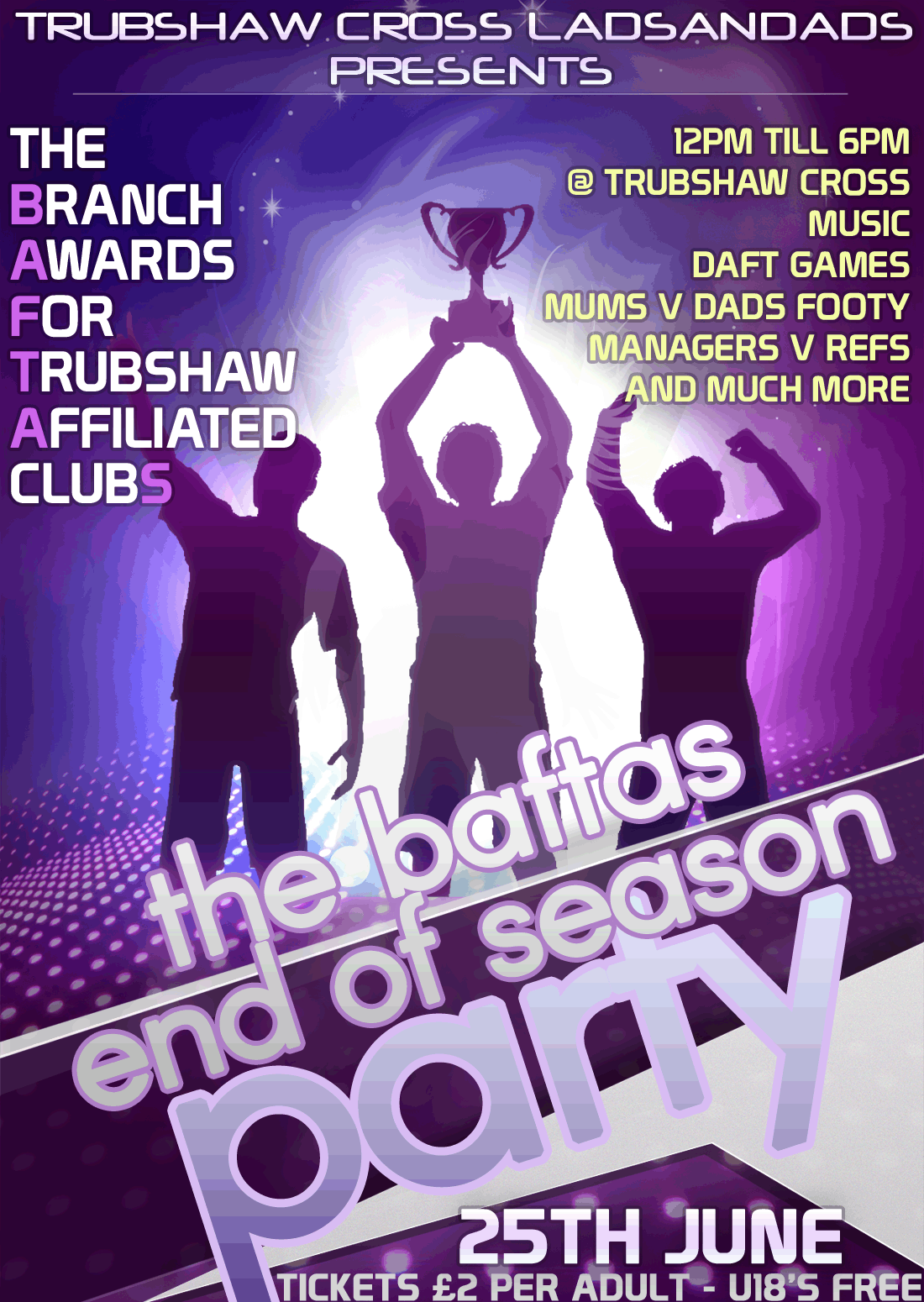 We've spent a large part of the season trying to work out how best to hold our end of season awards night, especially given the high cost of a function room large enough to fit everyone in.
This season we have decided to try something new. Very new.
We are holding our awards evening during the day. Not new you say. Well we are also going to have lots of fun and games. Yawn, not new enough we hear you say.
We will be having live music, games, 3v3 mini football competition that will included Mums v Dads and Managers v Refs. Tug o war, penalty shootout and much much more.
The event will take place on Saturday 25th June at Trubshaw Cross from 12pm to 6pm. Tickets just £2 per adult, kids go free.